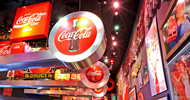 Discover the world of Coca Cola. Atlanta is the home of Coke. See how this global brand got its start, its history, a replica of the factory, and its impact around the world. At the end of the tour, taste all of the Coke brand products from around the world!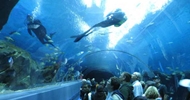 The world's largest aquarium with 8 million gallons of fresh and marine water, and more than 100000 animals representing 500 species from around the globe.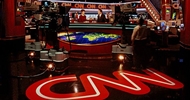 See how news it made. Tour the home base of one of the largest media companies in the world! See where the television anchors sit to report the news and see how weather is reported on the green screen. See how well you can read a teleprompter. You'll get an inside view of what it takes to produce a global television network.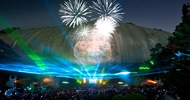 Visit the world's largest granite monolith. It's the source of many household granite countertops. With a grand carving of Confederate notables on its face, it is surrounded by many family attractions. Climb to the top of the mountain with a view of 3 states on a clear day. Theme parks, walking trails, a gondola ride, and lots of attractions for children and adults alike!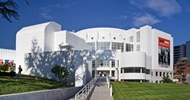 The High Museum of Art, located in Atlanta, is the leading art museum in the Southeastern United States. Located on Peachtree Street in Midtown, the city's arts district, the High is a division of the Woodruff Arts Center.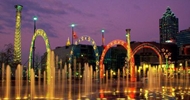 Centennial Olympic Park is a 21-acre public park located in downtown Atlanta, Georgia owned and operated by the Georgia World Congress Center Authority.
Atlanta International Airport
Hartsfield Jackson Atlanta Airport is one of the busiest airports in the country. The main hub and home of Delta Airlines, it is a world-renowned airport.