Motor Coach - White:

55

Passengers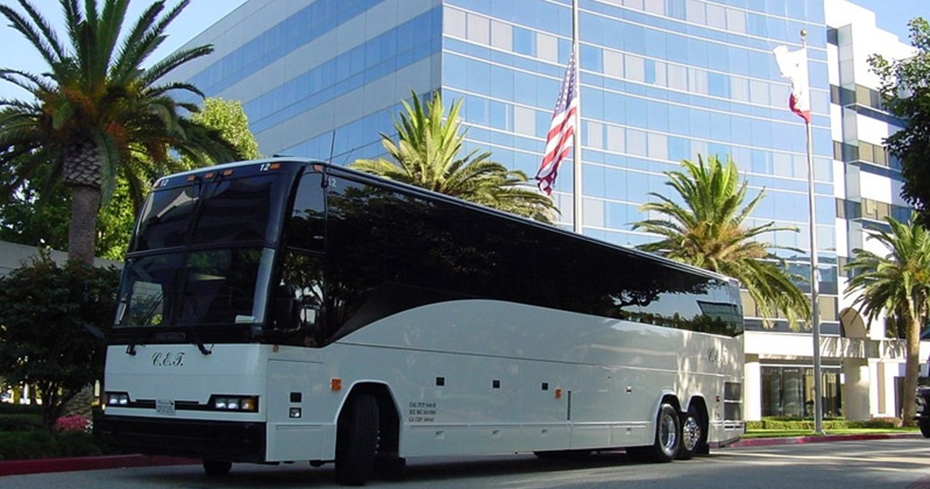 Arrive at your destination in style with this air-conditioned automatic, with room for 55 passengers.

Your need for transport varies from time to time. For instance, you need a bigger transport arrangement for your office party. Our Motor Coach – 55 Pax perfectly fits into your requirements here.

Key Features:
A group of 55 people can travel altogether making fun and enjoyment befitting the purpose of the occasion such as the office party or a dealer meet. This, in other words, construes that our motor coaches offer a unique solution for the bulk transport.
All our motor coaches are air-conditioned and para shock proof. It means you can have a pleasant ride with our motor coaches bespoke to your need.
Our motor coaches are clean and well maintained. They summarily imbibe a sense of freshness and positivity among travelers.
The white color of the coaches in contrast with the tinted glasses of the windows and doors makes the coaches adorable.
Terminal Pickup
Meet and Greet
Our Limo Services For Your Special Occasion In Atlanta
Anniversary Limousine Service
Bachelor & Bachelorette Parties Limousines
Wedding & Honeymoon Limousine Services
Birthday Party Limousine Service
Concert Limousine Service
Family Reunion Limousine Service
Homecoming Limousine Service
New Baby Limousine Service
Prom Limousine Service
Airport Limousine Services
Corporate Limousine Service
Retirement Party Limousine Service