Motor Coach - Black:

55

Passengers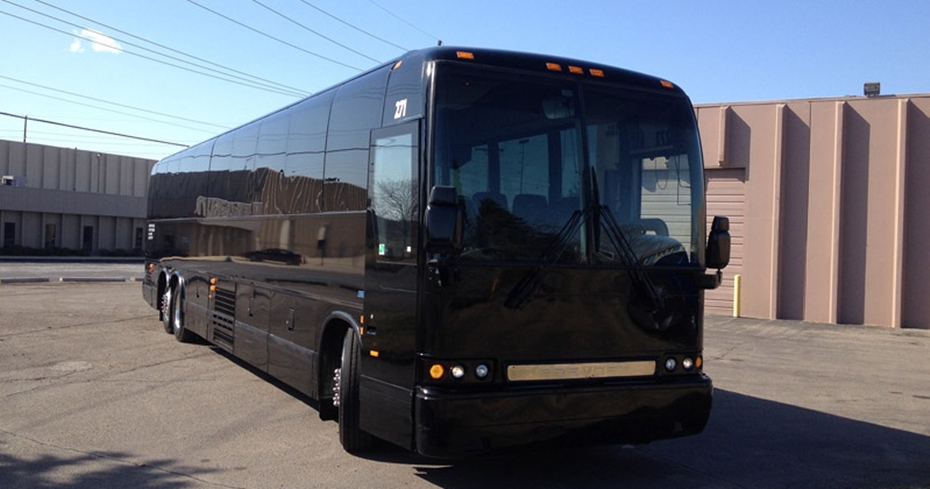 Arrive at your destination in style with this air-conditioned automatic.

The color black has a special attraction so is our Motor coaches. Our black motor coaches essentially work as the lifeline for your corporate transport need to places befitting the different needs. For instance, you can hire them for the hills or the distant venues in Atlanta or in the state of Georgia.

Key Features:
They are elegantly designed befitting the corporate look and purpose of your esteemed organization.
The seat capacity of each coach is 55 though we can make some makeshift arrangements inside the coach befitting your bespoke need of the occasion. But, we do, so only to accommodate your request. This, in other words, construes that you can even look up to carrying more people on hiring a single motor coach. We, however, don't recommend it anyway.
The coaches are air conditioned and our expert chauffeurs drive them at ease, in the process, you enjoy a comfortable ride to the destination(s).
Terminal Pickup
Meet and Greet
Our Limo Services For Your Special Occasion In Atlanta
Anniversary Limousine Service
Bachelor & Bachelorette Parties Limousines
Wedding & Honeymoon Limousine Services
Birthday Party Limousine Service
Concert Limousine Service
Family Reunion Limousine Service
Homecoming Limousine Service
New Baby Limousine Service
Prom Limousine Service
Airport Limousine Services
Corporate Limousine Service
Retirement Party Limousine Service