Chevrolet Suburban:

7

Passengers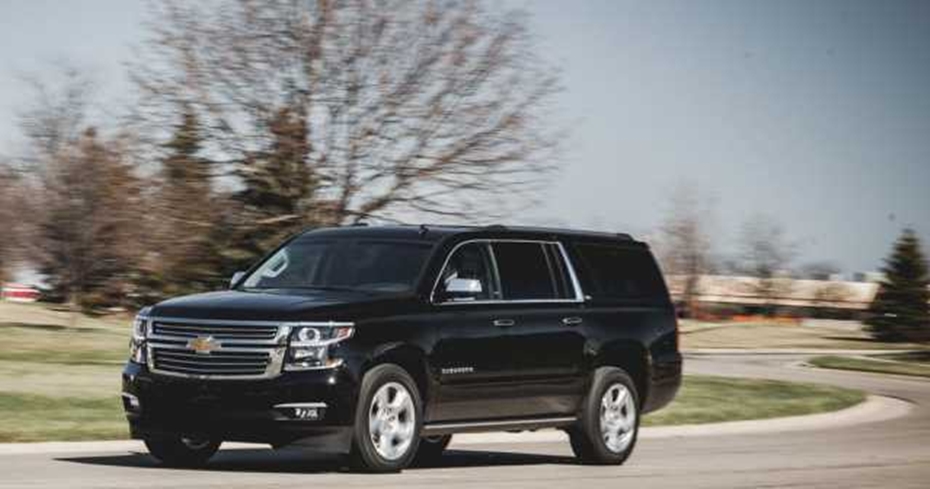 Arrive at your destination in style with this air-conditioned automatic. With room for 4 passengers and 2 pieces of luggage, it's ideal for small groups looking to get from A to B in comfort.

Our fleet of Chevrolet Suburban – 7 Pax cars will leave you pleasantly surprised by virtue of their appearance and elegance. They are just the perfect cars for your suburban ride in Atlanta and Georgia. Many have found the beauty of travelling with our fleet of the Chevrolet Suburban – 7 Pax cars. It's now your turn to test us!

Key features:

All cars are clean and well maintained by us.
We have a talented pool of expert chauffeurs that make your journey with us fun filled and enjoyable.
All the cars have good ground clearance. It means they can effectively tackle road issues of the suburban areas.
Wheels are big that help the car run smooth and fast.
Terminal Pickup
Meet and Greet
Our Limo Services For Your Special Occasion In Atlanta
Anniversary Limousine Service
Bachelor & Bachelorette Parties Limousines
Wedding & Honeymoon Limousine Services
Birthday Party Limousine Service
Concert Limousine Service
Family Reunion Limousine Service
Homecoming Limousine Service
New Baby Limousine Service
Prom Limousine Service
Airport Limousine Services
Corporate Limousine Service
Retirement Party Limousine Service